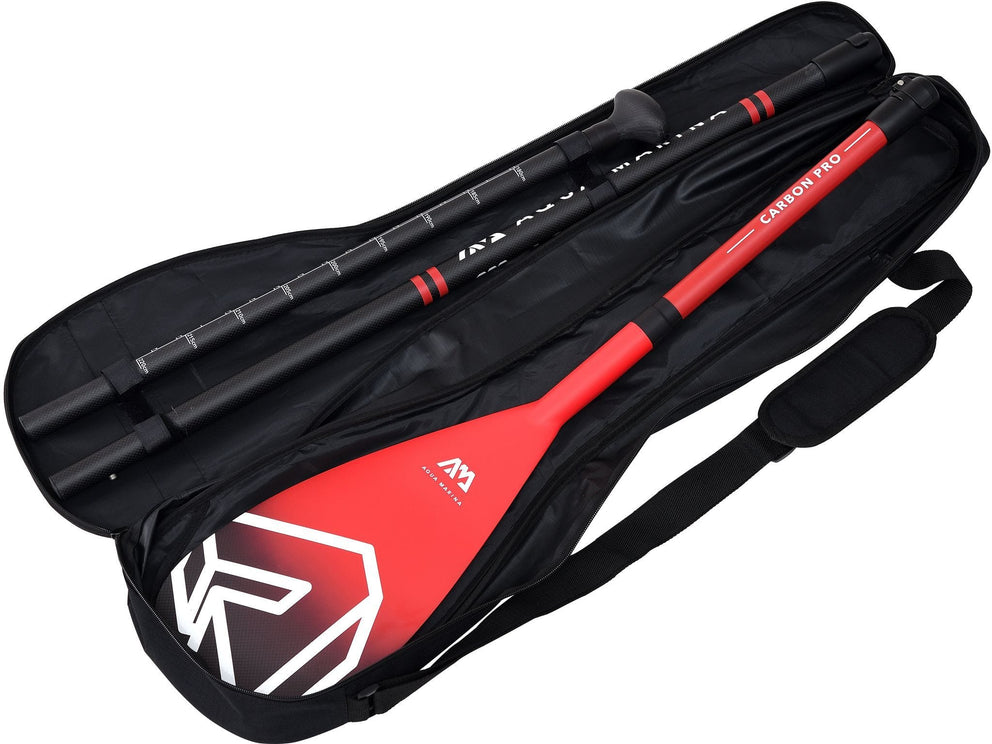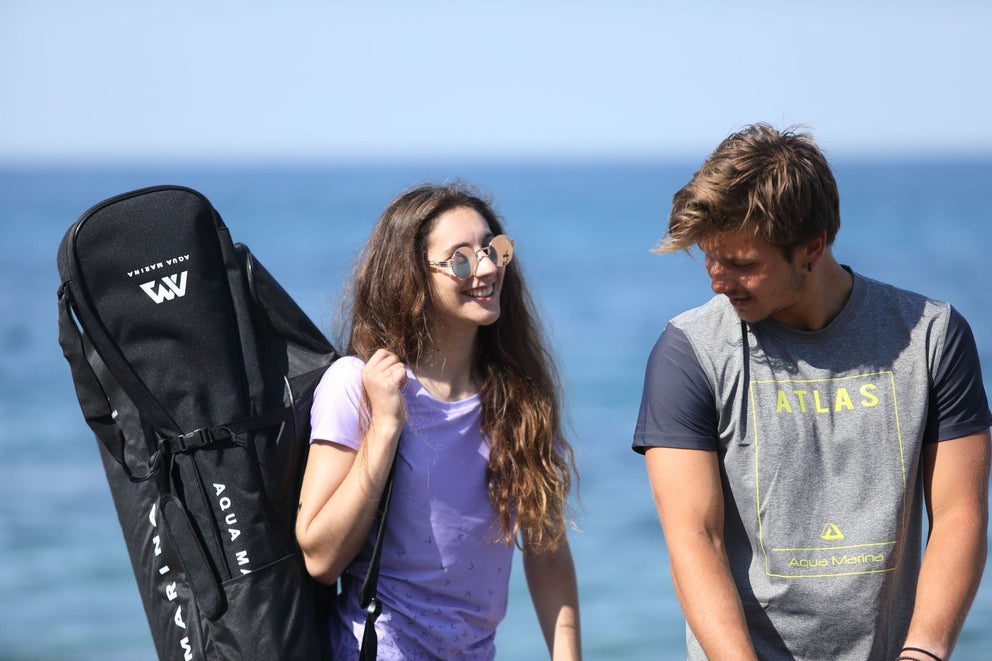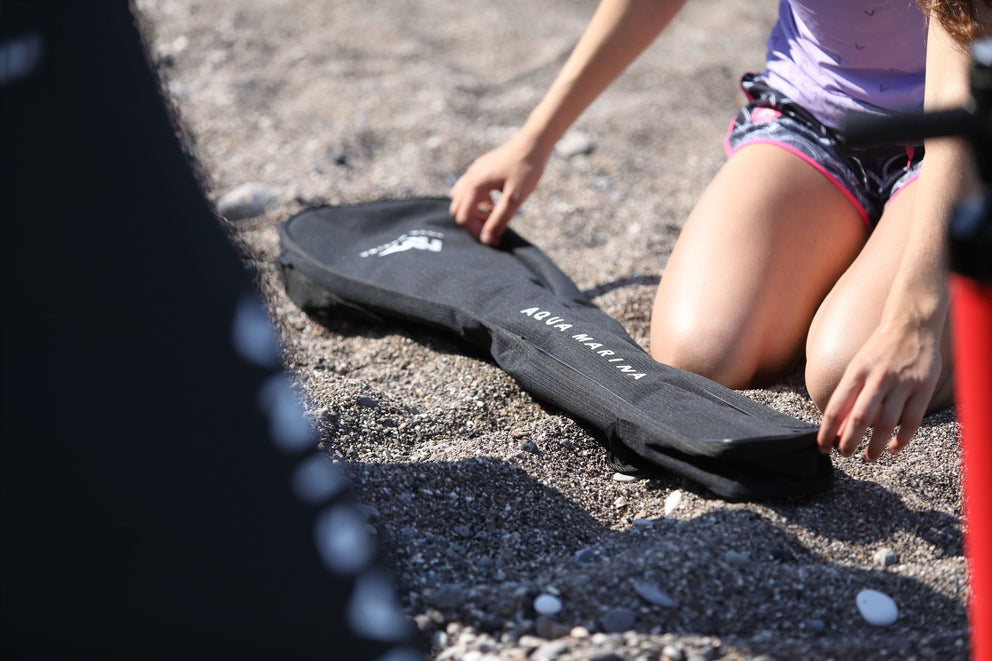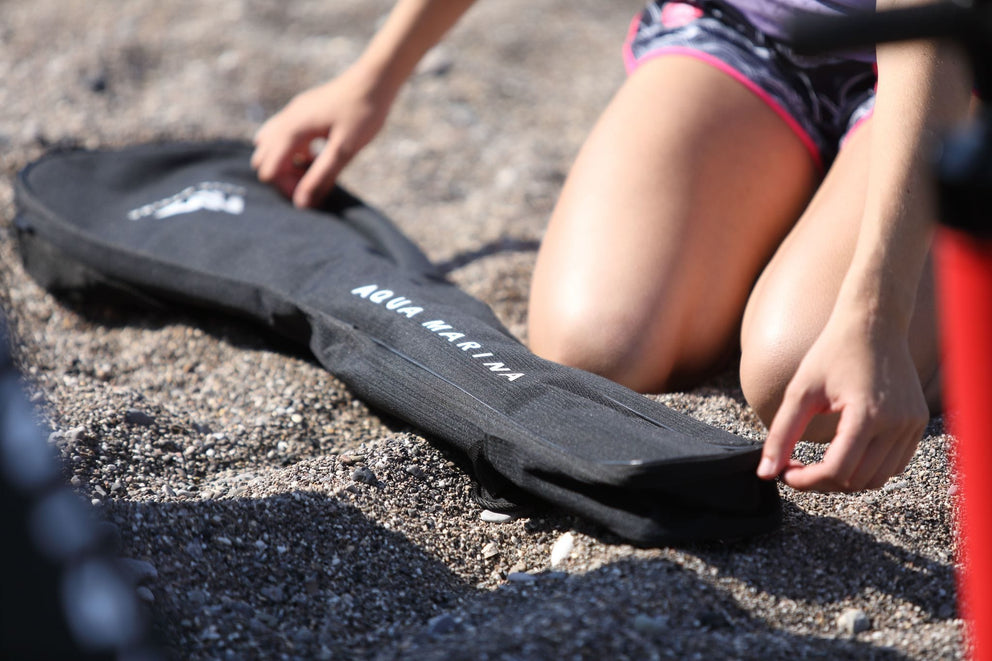 Aqua Marina Paddle Bag
$49.00 USD
The Aqua Marina Paddle Bag is the ultimate accessory for any paddle enthusiast who wants to protect and transport their paddles with ease. This high-quality bag is crafted from durable materials and is designed to fit up to two paddles, ensuring that you can keep them safe and secure during transport. The sleek and stylish design is sure to turn heads, while the user-friendly construction makes it easy to carry and handle. Whether you're a serious paddleboarder or a casual weekend adventurer, the Aqua Marina Paddle Bag is an essential tool that will elevate your water experience to the next level. Its durable construction ensures that your paddles are protected from damage during transport, while the convenient carrying handle makes it easy to take your paddles with you wherever you go. With its easy-to-use design and unmatched durability, this bag is the perfect investment for any paddle enthusiast who wants to keep their equipment safe and secure. Upgrade to the Aqua Marina Paddle Bag today and experience the ultimate in paddle protection and transport!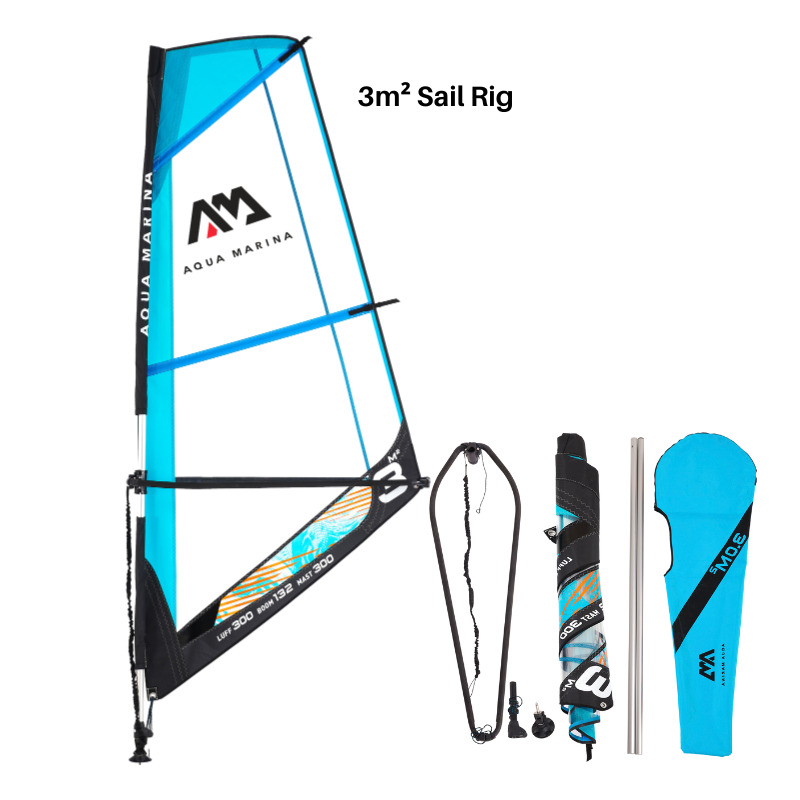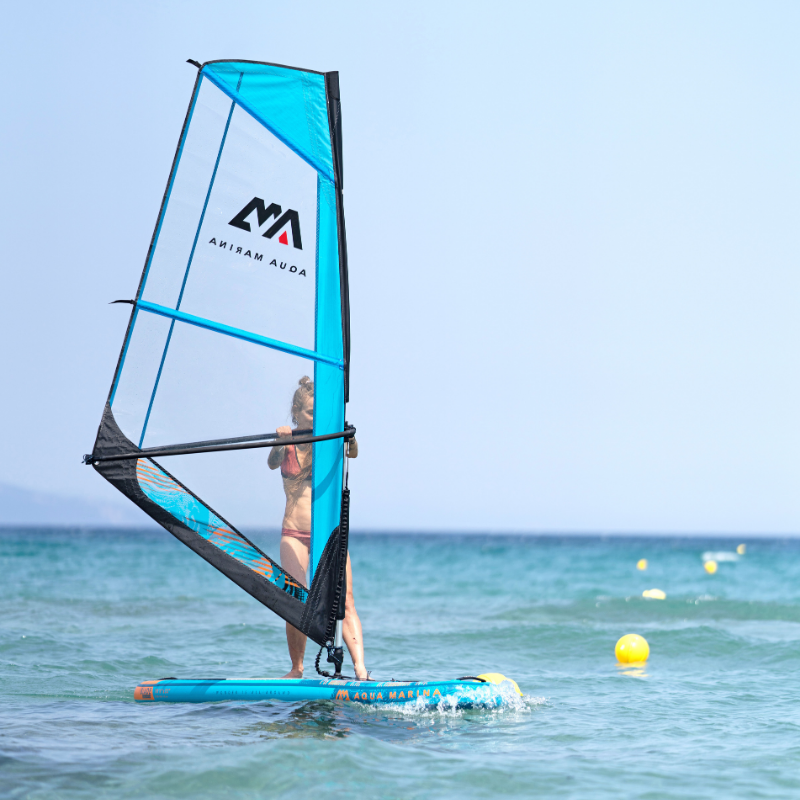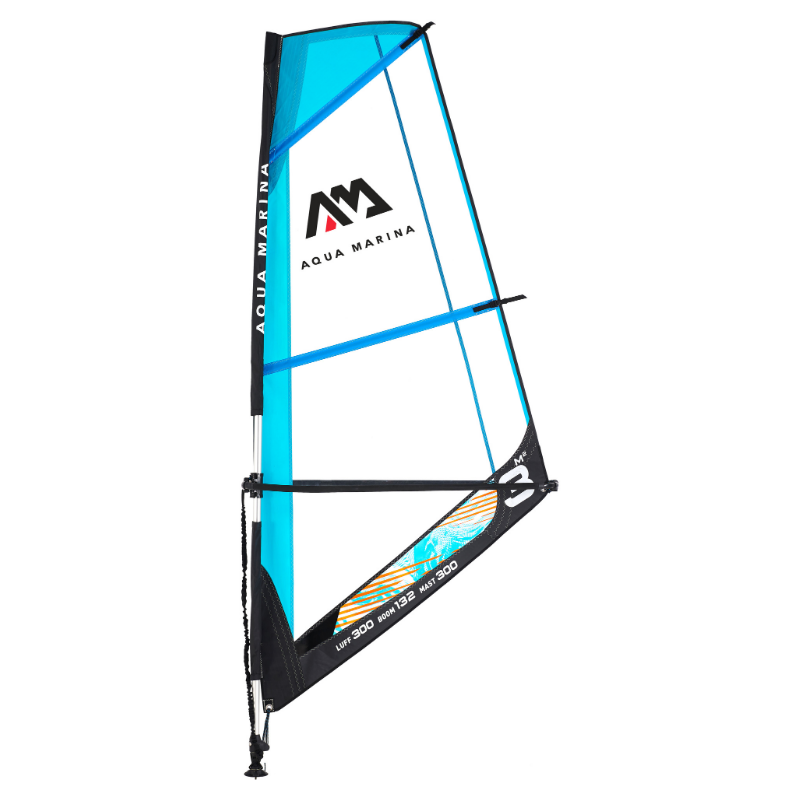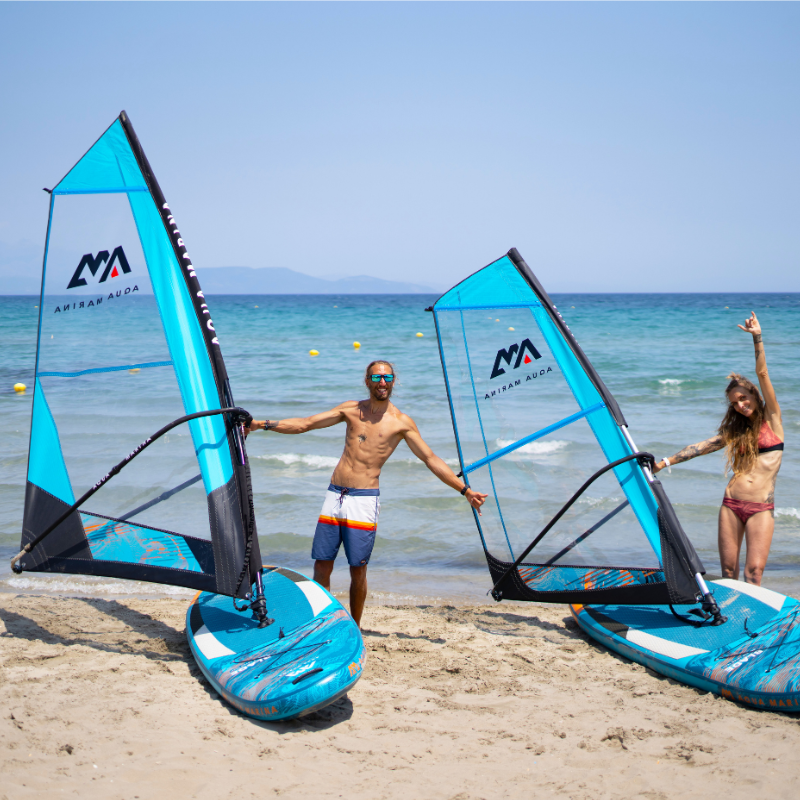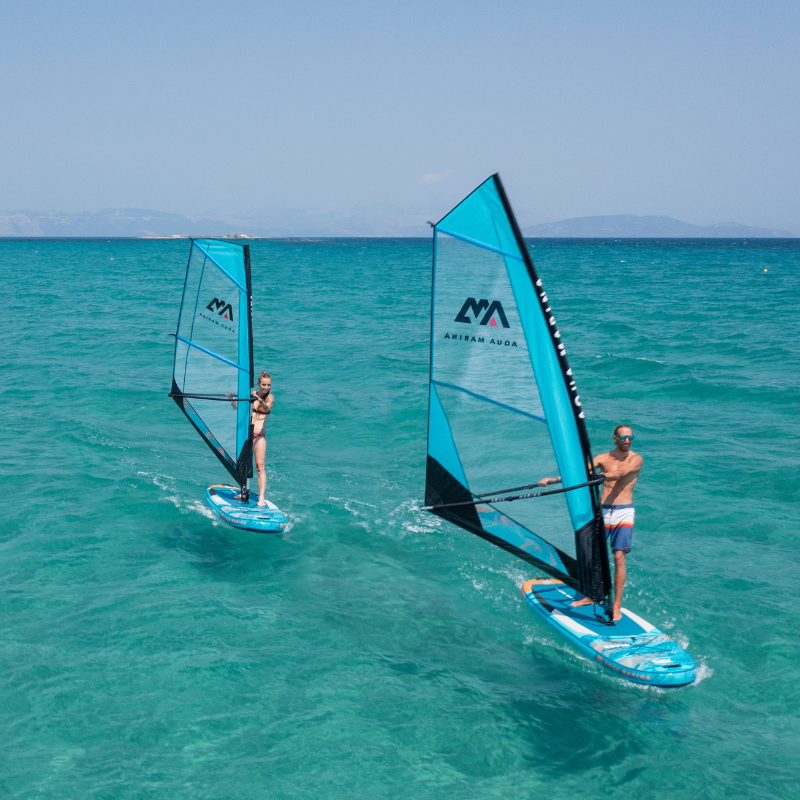 Aqua Marina Blade Windsurf 2022 3m² Sail Rig Only
$665.00 USD
Aqua Marina Blade Windsurf 2022 3m² Sail Rig Catch the Wind and Glide with Grace! Dive into the world of windsurfing with the Aqua Marina Blade Windsurf 2022 3m² Sail Rig. A perfect blend of state-of-the-art design, high-grade materials, and meticulous craftsmanship, it promises an unparalleled experience on the waves. Whether you're dipping your toes into the windsurfing waters or are a seasoned sailor seeking an upgrade, this sail rig promises performance, convenience, and style for every skill level. Distinguished Features of the 3m² Sail Rig High-Performance Sail: Master the waves with the 3.0m Dacron Sail. Its integrated PET window not only promises lightweight agility but also robust durability and paramount UV protection, ensuring clear vision and long-lasting use. Optimal Luff Dimension: Boasting a balanced luff length of 9'10", it guarantees perfect sail aerodynamics, translating into efficient and powerful wind harnessing. Adaptable Boom: Beyond its impressive 4'4" size, the boom comes fitted with an outhaul rope, granting you the flexibility to tweak sail tension according to the ever-changing winds. Sturdy Mast: With a 2-piece composite RDM mast towering at 9'10", it's engineered to ensure the sail consistently retains its optimal shape, maximizing wind absorption. Comprehensive Rig Package: We've left no stone unturned! The package encompasses an up-haul, mast extension, and a universal joint. Plus, a stylish zippered bag ensures all components, including the mast, boom, base, and sail, are securely packed, facilitating hassle-free transportation and storage. Why Sail with the Aqua Marina 3m² Rig? Innovative Design: Imbued with cutting-edge technology, it's tailored to capture every wind wave just right. Stellar Construction: Every single element embodies premium quality, promising longevity and unmatched performance on the waters. Peak Efficiency: User-centric design means it's not just about catching the wind. It's also about ensuring a swift setup, easy adjustments, and straightforward storage. What's in the box Sail: 3.0m Dacron Sail with PET window is light, strong, and UV resistant Luff: 9'10" Boom: 4'4". Boom with outhaul rope Mast: 9'10". 2-piece mast composite RDM Other Rig Components: Up-haul, mast extension, universal joint, neat zippered storage bag holds mast/boom/base/ sail in one compact, easy-to-transport design Conquer the Currents with Confidence! The Aqua Marina Blade Windsurf 2022 3m² Sail Rig is not merely a piece of equipment—it's an extension of your passion. With every gust of wind, it amplifies your connection to the water, elevating each windsurfing journey into a dance of agility and momentum. Crafted with precision, this sail rig promises to blend your spirit with the waves, turning every ride into a masterpiece of speed and elegance. Your next windsurfing escapade beckons—answer the call with unmatched fervor!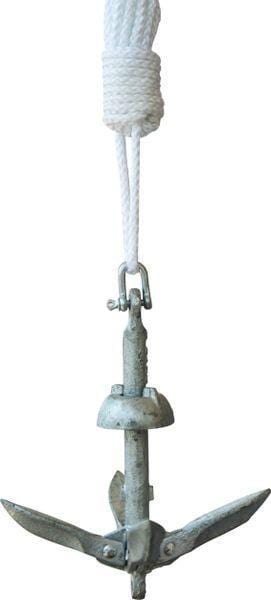 Aqua Marina Anchor Kit
$70.00 USD
The Aqua Marina Anchor Kit is the perfect addition to any water enthusiast's gear collection. This comprehensive kit includes everything you need to secure your watercraft, including a 1.5 kg anchor, a 8-meter rope, and a handy storage bag. The anchor is crafted from high-quality materials, ensuring long-lasting durability and reliability, and its folding design makes it easy to store and transport. With its sleek and stylish appearance, this anchor kit is the perfect blend of form and function. Whether you're out on the lake for a relaxing day of fishing or exploring a new cove, the Aqua Marina Anchor Kit is an essential tool that will keep your watercraft securely anchored in place. The anchor's compact size makes it easy to handle, while the included rope provides plenty of length for deep water anchoring. With its sturdy construction and user-friendly design, this kit is perfect for kayaks, canoes, paddleboards, and more. Get ready to explore the waterways with confidence and peace of mind, thanks to the Aqua Marina Anchor Kit. Specifications Carbon steel material 6mm white rope in length of 8m included Compatible for ALL Aqua Marina kayaks!
Our success is defined by more families spending time outdoors, surrounded by the healing powers of the water.
Good Mission
30 DAY "ANY REASON" RETURNS
If you are not happy with the product, neither are we.
FAST SHIPPING
Shipping locally from Canada.
5/5 ORDER SUPPORT
Get in touch with us for any concerns.